"Easelife" organic cold press coconut oil
(Made in Thailand)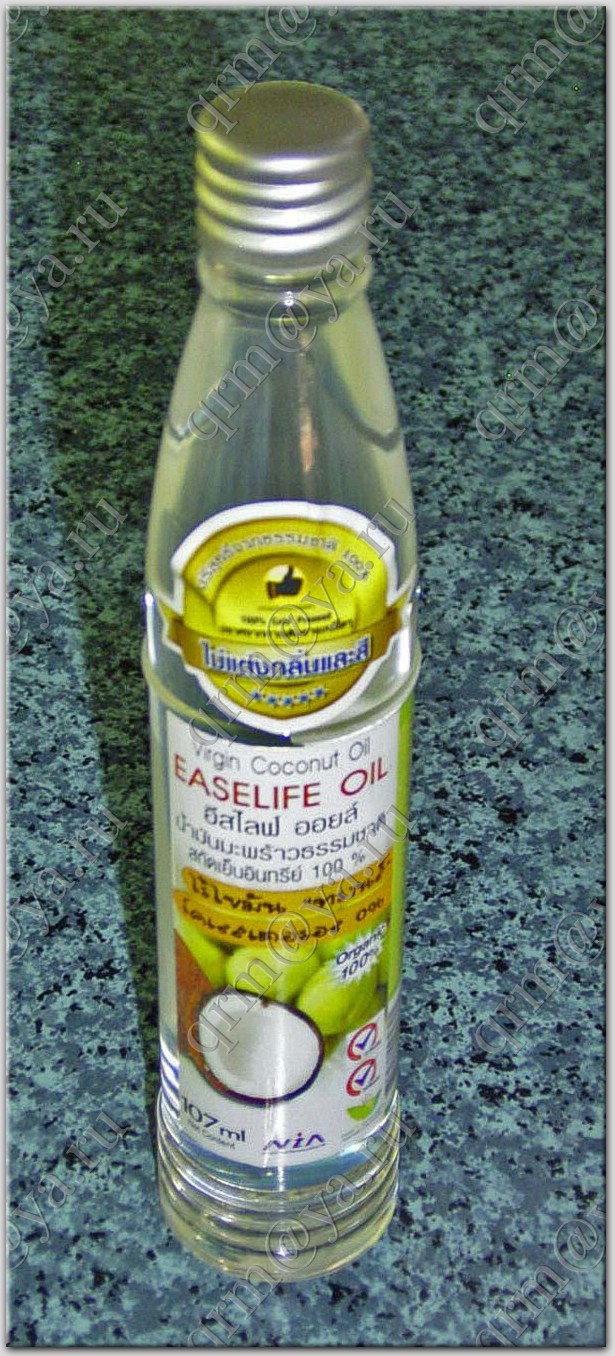 Volume: 107 ml, 515 ml, 1010 ml

This is 100% pure and natural coconut oil produced in Thailand.
Coconut oil is good for your skin and hair.

It is an important component of many cosmetic products in Thailand.

It is also a valuable dietary supplement. It can regulate cholesterol level.
"Easelife" coconut oil from Thailand is famous all over the world.
It is produced with Cold Press technology.
The best oils are cold pressed.
Cold pressed oils are produced at lower temperatures.
Cold pressed oils retain all of their flavor, aroma, and nutritional value.
"Easelife" coconut oil is food grade.

Drink one or two table spoons daily to regulate your cholesterol level (remove bad cholesterol, keep good cholesterol). You will see the difference.