Natural herbal viagra for men "Grakcu" (6 tablets)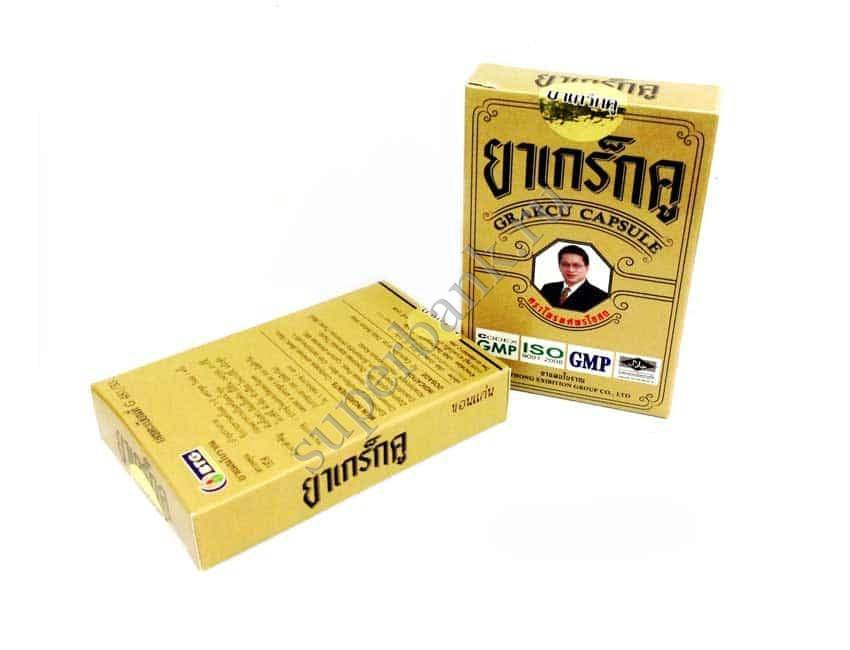 The word "Viagra" has already become a common name and is often written with a small letter, when this word refers to any drugs to enhance sexual potency in men.
The Thai herbal tonic "Grakcu" has long been produced in Thailand and has gained great popularity among locals and male tourists who want to keep their face (penis being firm and strong) while being intimate with a woman.
After taking the herbal tonic "Grakcu" a man feels like a sexual giant in bed with a woman, capable of performing several sexual acts per night with a short break for 30-40 minutes. The erection of the penis is enhanced, it stands well and does not fall off. There is an opportunity to bring almost any woman to orgasm with rare exceptions. But more on that later.
The most important thing is that this wonderful herbal tonic "Grakcu" does not contain any chemicals or synthetic components, it has practically no contraindications and is not addictive, unlike other (synthetic) drugs of the Viagra class.
Main ingredients:
Cordyceps sinesis

Epimedium grandiflorum (Horny Goat Weed)

Cinnamomum cassia

Lycium chinense (Goji berries)

Ziziphus jujuba

Dioscorea opposita

Cuscuta chinensis (Chinese dodder)

Schisandra chinensis

Atractylodes macrocephala

How to take the herbal tonic "Grakcu".
Once a day, before meals, take 1-2 tablets (capsules).
Grakcu is marketed as a herbal dietary supplement (tonic).
It has undergone extensive clinical trials and is found to be effective and safe. There is a safety certificate and a license from the FDA (Thai Consumer Inspection).
Certificate number G 481/53
Pay also attention to another similar drug, "Storect" (or "Donii-44").