Mangosteen Facial Cream
(Made in Thailand)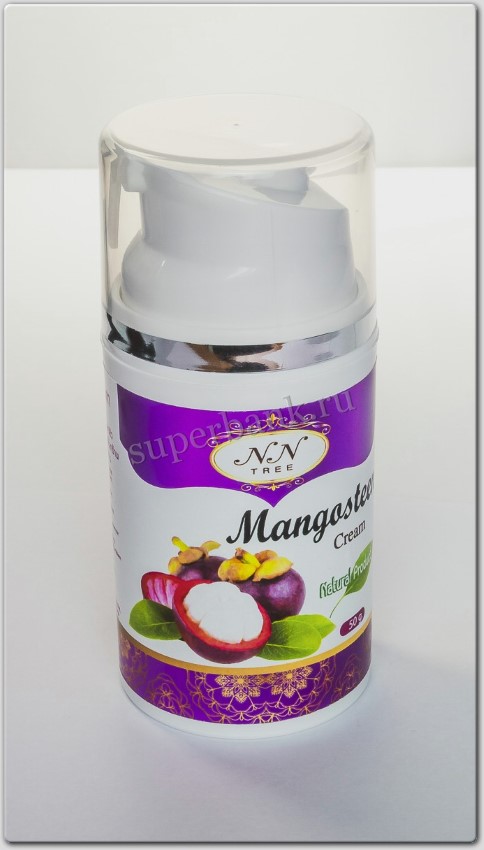 Net weight: 50 g

Mangostine Facial Cream is effective in treating acne, eczema, skin inflamation and irritation, various skin infections.
Mangosteen peel is rich in antioxidants that help to slow down skin aging, rejuvenate your skin.
Ingredients:
Aloe Barbadensis

Beeswax

Centella Asiatica

Cucumis Sativus

Garcinia Mangostana

Mineral oil

Petrolatum

Propylene glycol
Since ages ago, the mangosteen's peel has been used as a tincture for treating skin disorders. Rind decoctions have been applied externally as an astringent. Lately, its antimicrobial actions have been found to be effective against the progression of acne. Its activity against methicillin- resistant Staphylococcus aureus is worth mentioning.
Mangosteen has anti-inflammatory effects derived from its xanthone extracts called garcinol and mangostin. Xanthones are phytonutrients know to exhibit strong anti-oxidant effects. They are highly concentrated in the mangosteen's peel. Garcinol and mangostin are found to exhibit anti-inflammatory properties by inhibiting cyclo-oxygenase enzymes and carcinogens (cancer- causing substances). Anti-viral and anti-fungal properties were also observed from the Xanthones.
The anti-oxidant effects from mangosteen prove to be beneficial in keeping the skin healthy.
Mangostine Facial Cream has been approved by FDA in Thailand.